If you are a student coming to Wroclaw and you are looking for accommodation made for students like you, then it might be a good idea to check the private dormitories of the city. In fact renting in a private dormitory has many advantages and provide you services you wont find in "normal" accommodation, as it is made to make students feel good and make their lives easier in order to help them focus on their studies. And to help you do so we made a list of private dormitories available in the city of Wroclaw.
Student depot Wroclaw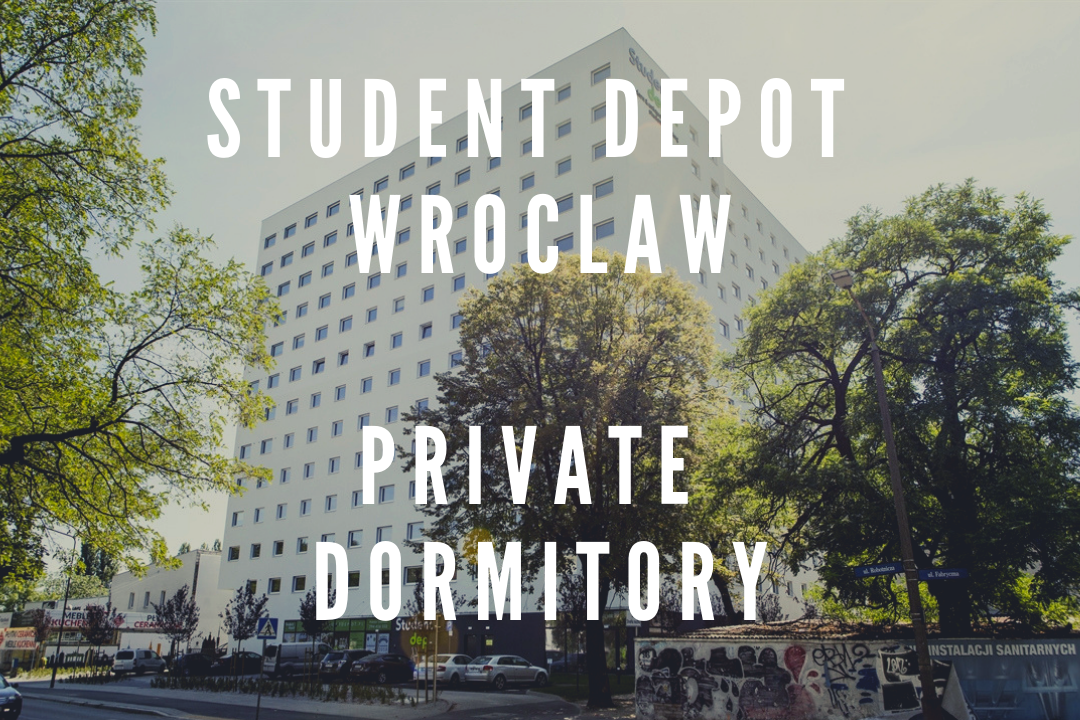 If you are looking for accommodation in Wroclaw, Student Depot Dormitory in Wroclaw is an perfect option for you! You can choose from three types of apartments that will meet your expectations – Single Studio City, Summer and Nature. All of them will provide you comfort and privacy. Student Depot Dormitory is located near the City Center and beautiful Old Town. Location has very good connection to Wroclaw University of Technology, Medical University of Wroclaw and Wroclaw Academy of Fine Arts. The Wroclaw Academy of Music is located right next to our Student House, just like Magnolia Park shopping mall. For more information you can check this article about Student Depot Wroclaw.
If you decided to book one of the flat in Student Depot Wroclaw dormitory, you can do it through Student Depot partner – Pepe Housing. All you need to do is to choose one of the apartments from the list below and click "Pre Book Now" button. After finishing booking, Student Depot Wroclaw employee will accept or decline your booking. If you want to ask question to landlord before booking, you can always contact host by clicking on "Contact Host" button.